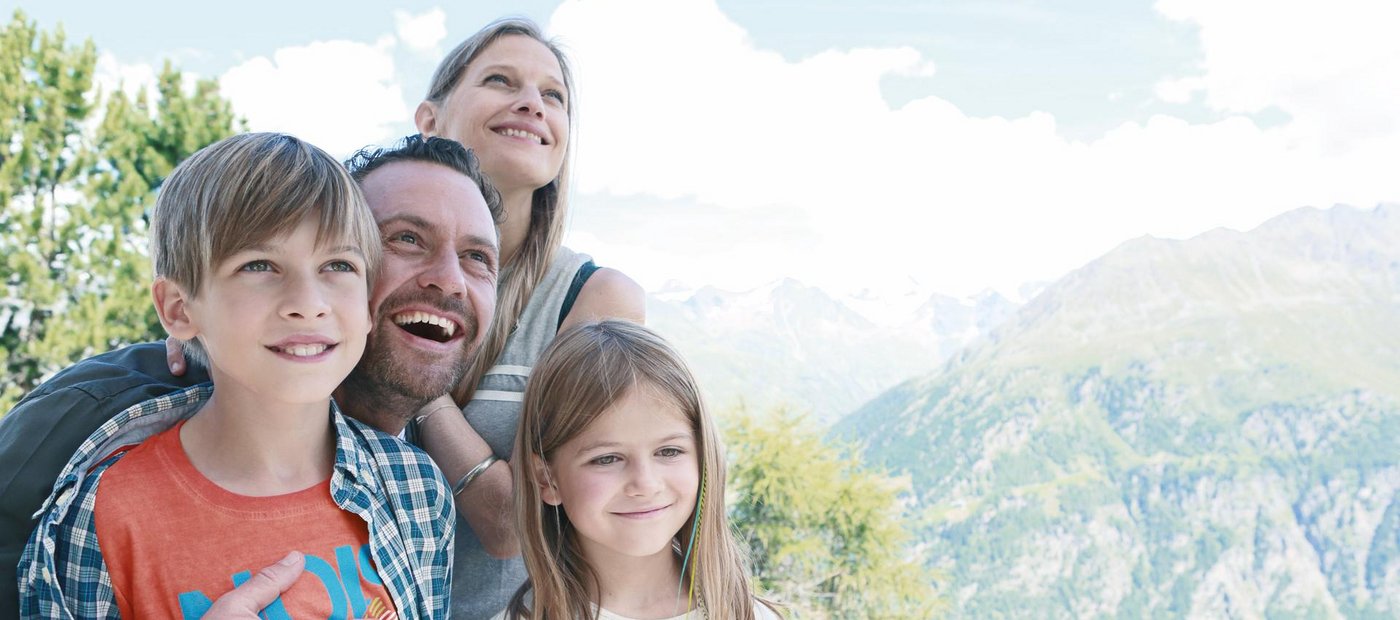 28.05. - 01.10.2022
Jägerhof Happy
Family Weeks
As a WIDI partner business we offer families holidays packed with mountains, water, action and relaxation. Child care and animation program every day, WIDIVERSUM, Ötztal Inside Summer Card and many more highlights are included!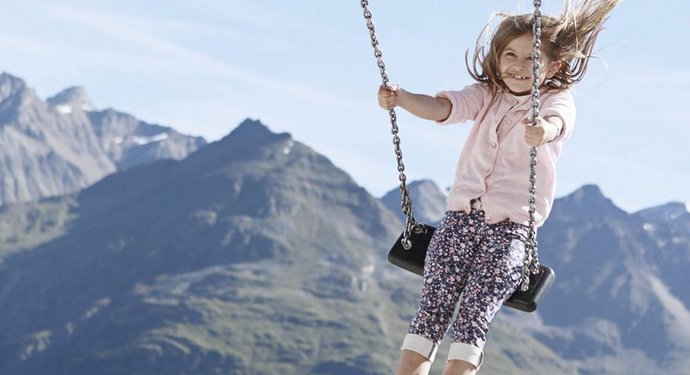 Services included
+ Jägerhof half-board including rich breakfast buffet, multi-course dinner with dish choice and weekly gala dinner
+ free access to the activity and wellness area
+ free mountain bike rental
+ free access to the tennis courts (approx. 500 metres from the hotel)
+ free participation in WIDI's Kids Club
+ Ötztal Inside Summer Card, your ticket to all swimming facilities, transportation with the lifts, access to the Therme Aqua Dome, one-day ticket to Area 47
Even the little guests want to go up high. With our Happy Family offer, both parents and children benefit from varied and adventurous vacation days. Mascot WIDI encounters the children again and again during their holiday in Oetz and tells a story or two, needs their help in the WIDIVERSUM in the search for the magic crystal and has all sorts of tips for the little adventures.
Prices
For 7 days in the Corner room: from € 1.272, -
For 7 days in the Family room: from € 1.305, -
For 7 days in the Stone pine suite: from € 1.449, -
Prices for 2 people and 1 child under the age of 3 years
not incl. visitor's tax € 3,50 per person/day
incl. ÖTZTAL INSIDE SUMMER CARD
"The purpose of traveling is to reach a destination
come, the purpose of wandering is to
to be on the way. "Theodor Heuss.